Join us this Wednesday for our Tax & Financial Q&A!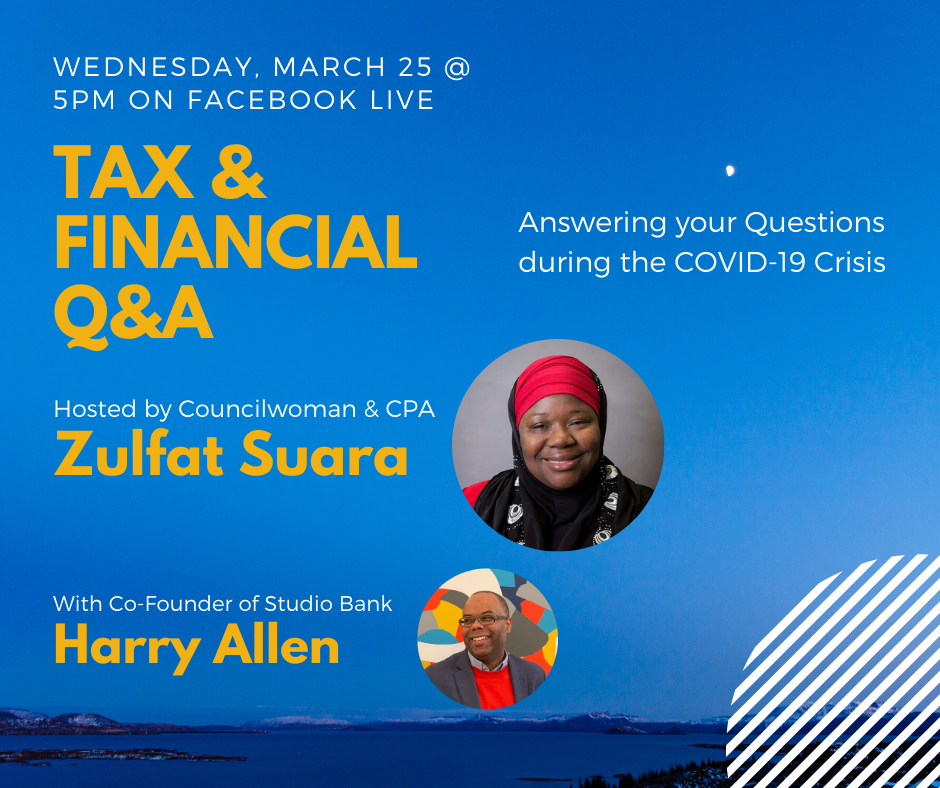 Mayor John Cooper just issued today the Shelter at Home for Nashville and Davidson County. This requires nonessential businesses and residents to stay home for 14 days.
While there has been so much information out there about protecting yourself health-wise from COVID, there is not easily accessible information on the financial impact of this crisis, especially for small businesses. What does this mean for your small businesses? How will this affect your business and financial stability? What relief options are available? What steps, if any, should you take to safeguard your finances?
As some of you may be aware, I owned and operated a CPA business for 16 years. As a former self-employed individual, I can relate to what some of you may be thinking about at this time. As a result, I wanted to start a weekly Facebook Live series to answer any tax and financial questions that you may have during this difficult time; I will be teaming up with my good friend and financial expert/co-founder of Studio Bank Harry Allen, as well as other business professionals, to tackle this together.
Please post your questions that you would like answered as a comment on this post! The deadline to post questions for this week broadcast will be Tuesday at 5 pm in order to answer your questions as thoroughly as possible.

What: Financial Q&A for answering your questions relating to COVID-19 crisis
Where + When: Facebook Live, every Wednesday @ 5 pm
Who: Myself, with my good friend and expert Harry Allen
How: Comment below with the questions that you'd like to get answered on this post below!
Deadline: Tuesday @ 5pm